More than a hundred acres of land in the western part of Loudoun County have been rezoned to make way for a 760,000 square foot (70,600 sq m) data center, after a neck-and-neck vote by Loudoun County supervisors.
The planned facility would be developed and operated by Compass Data Centers, as part of a project called "True North Data." Compass said the win came after it made a series of changes to address the environmental concerns of residents, and plans to start construction in February.
The East–West dichotomy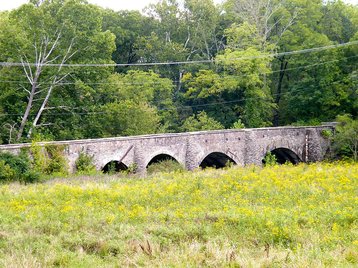 According to The Loudoun Times, the final decision rested on an argument between the county's rural districts and representatives of the urban inhabitants in the east of the county.
Supervisor Geary Higgins called the outcome "the will of the five to impose this onto the four who have to live in the area."
The planned data center would be located on an environmentally sensitive site in Loudoun's Transition Policy Area, which some of the inhabitants want to maintain intact.
The site's proximity to Goose Creek, located slightly upstream of the public water intake, has raised concerns that the water supply might be affected by erosion or sedimentation.
Other objections with regards to the natural environment include worries about the area's ancient forests and wetlands, and rare rock formations which can only be found around Loudoun.
A mere five miles from Ashburn, home to the world's densest concentration of data centers, the location would be ideal for Compass, and supporters have welcomed the investment which is expected to bring $22m in annual revenue to the county.
Not a big gray box
Celebrating the win, Compass said its facilities are "aesthetically-pleasing data centers that blend into the locations where they are built far more than the 'big gray boxes' of typical large-scale data center projects". Compass data centers are also designed to conserve water.
"I'm proud of how responsive my team has been to the requests of the County and feedback from residents who rightfully want to protect a place they love," said Chris Curtis, senior vice president of development and acquisitions at Compass. "Our team worked closely with the County to make a series of revisions to our plan to ensure that those environmental concerns are all addressed, and I see this as a model for how data centers companies, counties and residents can work together on these complex projects so everyone's needs are met."
Loudoun County welcomed Compass, with Buddy Rizer, executive director of economic development at Loudoun County saying: "I'm thankful for the commitment that Compass Data Centers has made to Loudoun County. I also appreciate the lengths they have gone to in order to address the concerns of the local community, and I'm confident that there is not a more responsible or thoughtful commercial developer to act as the steward of this property."
"This project in Loudoun County is a great example of our business model in action, which is to not only build exactly where customer want us to but also to acquire sites in strategic markets so that we can respond quickly to future demand," said Chris Crosby, CEO of Compass Datacenters. "Our land development expertise is second to none in the industry."