CommScope plans to invest $60.3 million in expanding its manufacturing facilities in North Carolina over the next four years.
The telecoms equipment supplier said that the increased production will create at least 250 new jobs.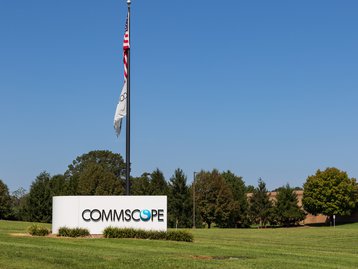 The investment arrives at an important time for the US, following a $42.5 billion pledge from President Biden to boost broadband services across the country as part of its Broadband Equity Access and Deployment (BEAD) program.
"Broadband for everyone is no longer a luxury, but rather a critical necessity to participate in today's society and economic market," Chuck Treadway, president and CEO at CommScope, said.
"We have long been committed to supplying our partners with the solutions necessary to bring broadband to everyone. Furthering our long-standing relationship with the State of North Carolina is a great next step to bring 'Internet For All,' and we are thrilled to work with the State on this endeavor. This partnership not only contributes to the economic prosperity of Catawba County but also furthers our commitment to meet the objectives of the BEAD program."
According to CommScope, the company has the capacity to manufacture drop cable at a rate of approximately two billion feet per year in its US facilities – a level of production that it notes will enable states and their partners to connect every underserved American as a part of the BEAD program.
In March, CommScope announced a rural-optimized HeliARC fiber optic cable product line, which CommScope said will support 500,000 homes per year in fiber-to-the-home (FTTH) deployments.