UK telecoms operator Colt Data Centre Services plans to build a new flagship data center in Frankfurt, after recently acquiring a greenfield site close to the city center.
The company will also expand existing data centers in London and Paris.
European expansion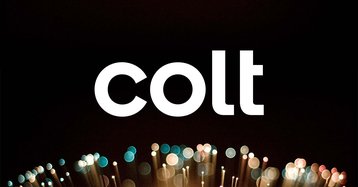 The new 8,000 sq m (86,111 sq ft) data center will feature 12 data halls and a power capacity of 18MW, and will compliment Colt DCS' existing Frankfurt facility.
"Frankfurt remains a key market for us and one where we are seeing incredibly strong demand in colocation opportunities, which require large contiguous space," Detlef Spang, Colt's EVP said.
"The acquisition of this site means that we will be able to offer large scale capacity and connectivity-rich solutions in a known data center hotspot. It will enable us to accommodate large enterprises and major cloud providers in a state-of-the-art city center facility."
Colt will also expand its flasgship UK data center, adding four 500 sq m (5,382 sq ft) data halls, bringing total IT load to 6.4MW. Paris will also see an upgrade, bringing total IT load to 3.2MW.
Over in Asia, the company announced plans earlier this week to build a new 5,000 sq m (53,820 sq ft) facility in Tokyo, supporting an IT load of 15MW.
At the time, Colt Asia's VP Quy Nguyen said: "The new construction at TDC2 represents a crucial part of Colt's Asia strategy.
"With investment in the construction of new data centers in the Kanto region tapering off, Colt Data Centre Services is actively investing to meet the growing demand from various service providers. The TDC2 site is geared for future expansion as a multi-data center complex and we will continue adding facilities in phases as we incorporate the latest technologies and equipment."