Colt, a business communications and IT managed services provider, today announced the launch of the Colt Modular Data Centre, its own approach to pre-manufactured data centers, a new tendency in the data center industry which redefines the method of construction and delivery of large data centre halls.
The entire Colt Modular Data Centre, including all power and cooling elements, is constructed and tested in approved manufacturing facilities using modern component based production line techniques before being transported to its final location - either to a Colt-managed site, or to a customer's own. Colt says this allows for delivery time of up to four months, while offering the flexibility to build large-scale data centres in 500m2 increments to the size and layout of their choice.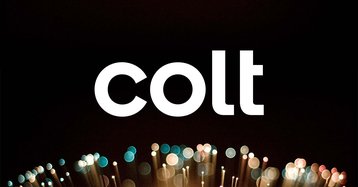 Colt's Modular Data Centre services and solutions will be provided by Colt Data Centre Services (Colt DCS), a newly formed division of Colt that will focus solely on offering customers large-scale data centres and services. Colt currently operates 19 facilities, managing more than 21,000m2 of data centre space across Europe.
Rakesh Bhasin, CEO Colt, said: "The formation of Colt Data Centre Services and the launch of Colt's Modular Data Centres will redefine the way in which our customers can address their growing need for high-quality data centre space, substantially reducing deployment times as well as helping them to minimise the environmental and cost impacts associated with the consumption of power. The Colt Data Centre proposition provides another essential piece to Colt's overall strategy of becoming Europe's leading Information Delivery Platform."
Colt says the Modular Data Centre will have a PUE (Power Usage Effectiveness) of 1.21, with a range of power and cooling options available, with the minimum base configuration capable of 750kW power and 1500W/m2 power density for a 500m2 hall ÔÇôlength of available units, which can be joined and double-stacked to provide a data centre to suit the customer's capacity needs.