Colt Data Centre Services has expanded its London 3 data center, adding 2,000 sq m (21,527 sq ft) of new colocation space and 6.4 MW of IT capacity.
The UK facility now has 17 data halls in total, at 10,000 sq m (107,639 sq ft) and 18.4 MW. Two more halls are under construction for completion this June, adding another 1,000 sq m (10,764 sq ft).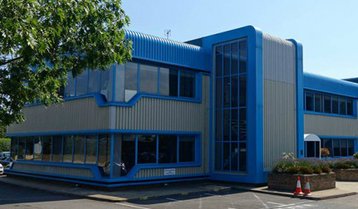 Colt continues to grow
"The expansion of our London 3 data center facility is testament to the exploding demand for flexible data center space from the capital, a flourishing global technology hub," Detlef Spang, Colt's EVP of data center services, said.
"Customers are seeking reliable, cost-effective and scalable data center solutions which complement their hybrid IT strategies."
The London 3 facility, in Welwyn Garden City 20 miles north of London, uses a distributed cooling system that gives it a PUE of 1.15, and has power densities of 8kW delivered to each customer rack.
Colt has grown across the world in the last year, and is currently building its second Japanese data center, and second Frankfurt facility, as well as adding space to its Paris, Berlin and Hamburg data centers.
Earlier this year, the company also partnered with FNT to deploy the German software vendor's infrastructure management suite across 29 data centers in Europe and Asia.
At DCD Zettastructure in November, Romain Tranchant, operational systems manager at parent Colt Technology Services, explained the advantage of DCIM software: