Colt Data Centre Services has started construction of a new data center in Japan and announced expansion of existing facilities in the UK and Germany.
The company's second data center in Inzai, Chiba, will offer 5,000 square meters of white space. Almost all of this capacity has already been pre-sold, even though the site is not opening until 2017.
Colt will also add 2,600 square meters across data centers in London, Berlin and Hamburg.
Big in Japan
Colt owns 22 carrier-neutral data centers across Europe, and manages a further seven in the Asia-Pacific region. The company focuses on colocation; meanwhile the networking part of the business maintains direct fiber connections into more than 22,000 buildings worldwide.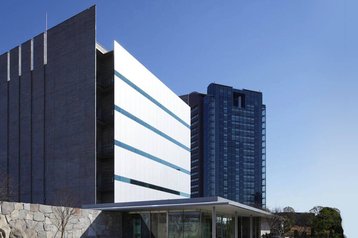 Colt entered the Asian markets through the acquisition of regional player KVH, announced at the end of 2014. The company paid €130.3m for the business which included extensive fiber optic networks, data centers in Japan, Singapore, Hong Kong and Korea, as well as consulting services.
Now the company is planning to expand in Asia with a new facility in Inzai, to serve customers in nearby Tokyo. It has pre-sold most of the available capacity, something that testifies to high demand for colocation among businesses in the region.
According to 451 Research, the Asian colocation market will grow by 16.2 percent CAGR by 2018 to $14.5 billion, well ahead of the global average.
Speaking to DatacenterDynamcis Robin Brown, Colt's VP of Portfolio, Strategy and Marketing said the company is already looking forward to a further expansion in Japan, and potentially a third facility in Inzai – but is not ready to announce any dates yet: "We have the land, and we have the capability to build on it. That alone is an advantage."
The company will also add 1,500 square meters of white space at the flagship Welwyn Garden City data center, which serves the London market.
And finally, it will expand its data center in Berlin by 500 square meters, and the facility in Hamburg by 600 square meters.
Brown was quick to dismiss the ongoing consolidation in the colocation market as a threat, noting that string of major acquisitions announced in the past 12 months by the likes of Digital Realty and Equinix might "spook" customers, because they want to know with certainty who their landlord is.
"I haven't felt any decrease in competitiveness of the market as a result of consolidation," he added.