Florida-based colocation provider ColoHouse is planning to enter European market with the acquisition of its long-term customer Netrouting.
Netrouting offers cloud, colocation and managed hosting, with primary data centers in Spijkenisse and The Hague, and leased facilities in Miami and Stockholm.
"With the addition of Netrouting, we look forward to attracting more global customers with a full service offering paired with our world-class support," said Paul Bint, CEO of ColoHouse.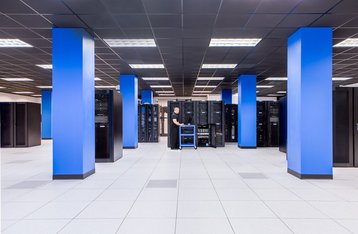 Old friends

ColoHouse has been offering colocation in Miami since 2007, and now runs the second most connected data center in Florida.
Meanwhile Netrouting operates two of its own carrier-neutral data centers in The Netherlands, totaling 1,310 square meters (14,100 sq ft), as well as several Points of Presence across Europe, Asia and the US. The company has been leasing space from ColoHouse for its American operations since 2010.
"I couldn't be more thrilled," said Savvas Bout, CEO of Netrouting. "At Netrouting, we have always been about moving forward, about taking that next step. It is that ambition and drive that took us to expand globally – from Amsterdam to Stockholm, on to Miami and the rest of the world. and the rest of the worldm, on to msterdam to Stockholm, upportver the past 10 years.mes next. o adapt and grow his business acThe joining of our two companies will further strengthen our position as a global solutions provider and expand our reach into different markets."
Bout will be joining the ColoHouse team as Chief Technology Officer and the rest of the staff will be transitioned to new roles.
The acquisition has been finalized and the two companies will be merged over the course of 2018.