Cologix has opened its third data center in Minneapolis. The new facility, MIN3, is the 21st data center in the colocation provider's portfolio, spanning eight cities in the US and Canada.
The first phase of its 2,600 sq m (28,000 sq ft) colocation facility is ready for customer use, having recently passed a commissioning test. All three of the company's data centers for the area are located at the 511 Building in downtown Minneapolis. The building is owned and operated by Timeshare Systems Inc. and is the largest carrier hotel in the Upper Midwest region of the US. This means MIN3 can offer access to more than 75 network carriers.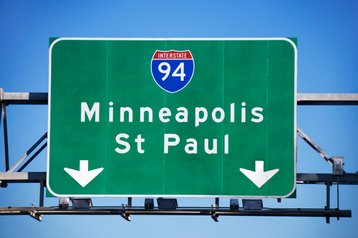 "Our new data center's reliability stands up to any in the market. We built it downtown because it is minutes from anywhere in the metro area and because we can allay our customer's concerns over technology change by connecting them to the largest network and cloud ecosystem in the region already established at the 511 11th building," said Grant van Rooyen, CEO of Cologix, in a press statement.
The facility is currently being evaluated for Tier III certification by the Uptime Institute. Phase two of MIN3 – now available – has some foundational elements in order, can be quickly constructed, and will take advantage of the base infrastructure laid down during the first phase of the project.
The North America footprint for Cologix includes more than 500,000 sq ft of space across eight cities. The company tends to focus on second tier metro areas in North America, with data centers in Columbus, Ohio; Lakeland and Jacksonville, Fla.; Dallas; Toronto; and Montreal.
In September of last year, Cologix expanded its presence in the Florida market when it acquired colocation and disaster recovery provider Colo5 and its more than 225,000 sq ft of facilities in Jacksonville and Lakeland. Earlier in the year, Cologix announced it would expand its Columbus data center campus as well, which was originally acquired when it purchased DataCenter.BZ back in February 2014.