Data center service and interconnection provider Cologix will be renting additional room in two Toronto carrier-neutral colocation and interconnection facilities, giving the company an extra 30,000 sq ft (2,787 sq m) and 3MW of capacity across two locations. Both sites are owned and managed by Allied Properties.
Based in Denver, Colorado, Cologix provides its network neutral interconnection and colocation services from 24 data centers across the United States and Canada. In February, a majority stake of the company was sold to US investment firm Stonepeak Infrastructure Partners, which committed to give $500 million in incremental equity to management in view of boosting the business. 
Front in Toronto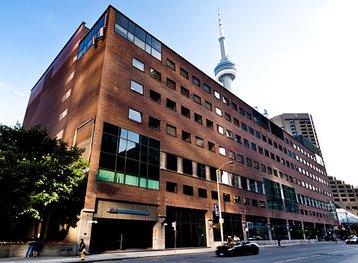 Cologix will be leasing the final 10,000 sq ft (929 sq m) available at TOR1, 151 Front Street, the country's biggest colocation center.
Home to the Toronto Internet Exchange (TorIX), its meet me room provides access to more than 150 networks. It offers up to 15kW per cabinet and 2N power configuration, and is cooled by the Enwave Deep Lake Water Cooling system, which uses water from Lake Ontario.
The second facility, of which Cologix has leased 20,000 sq ft (1,858 sq m), is an annex to the Front Street site, at 905 King Street.
TOR2 enables access to more than 10 network providers on site and connects to 151 Front Street's networks, with the possibility of bypassing the other facility to reach long-haul networks. It reportedly offers upwards of 8kW per cabinet in high density configurations, and has redundant power and cooling systems.
A logical step
The expansion will respond to "three key demand drivers" from Cologix customers, according to Sean Maskell, president of Cologix' Canadian arm.
He said: "Online video caching closer to end users, the rise of cloud computing and enterprises trading server closets for colocation facilities all place a premium on scalable, low latency, low cost access to networks and cloud providers.
"Combining resilient infrastructure with this neutral marketplace is what Cologix specializes in at our two Toronto data centers."