Canadian sister companies Cogeco Data Services (CDS) and Peer 1 Hosting have officially opened a 100,000 square feet data center in Kirkland, Montreal.
The facility is the first in Canada to offer consumption-based power billing, and its owners call it the most technologically advanced in the region.
"Montreal is an ideal location for this state-of-the-art cloud and colocation facility - the first of its kind in this city - that will provide our customers with the peace of mind of knowing where their data is hosted and that it remains within Canada," said Louis Audet, president and CEO of Cogeco Cable.
Merger incoming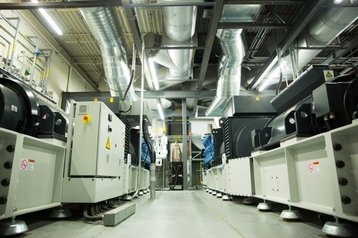 CDS and Peer 1 are both subsidiaries of Cogeco Cable - a Canadian media and telecommunications company headquartered in Montreal. The name is an acronym for Compagnie Générale de Communication.
Originally a television broadcaster, Cogeco has been making inroads into the infrastructure market, offering colocation, cloud, managed services and dedicated hosting to customers across Canada, the United States and Western Europe.
The company acquired Peer 1 Hosting in December 2012, and recently announced plans to combine it with CDS in a reorganization expected to cost CA$15 million. The resulting entity will be known as Cogeco Enterprise Data Services, with its headquarters in Toronto.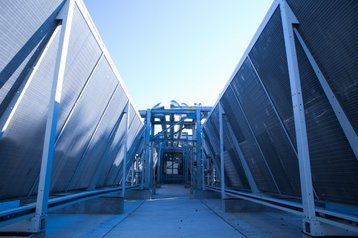 Cogeco's latest data center is located on the West Island of Montreal, near the city's business district. It was built to Tier III standards and will eventually offer up to 16.5MW of power. The connectivity will be provided through the company's own 'FastFiber' network that spans 1,500 kilometers of cable.
Cogeco is expecting to spend at least $100 million on the entire project "over time".
"With an increasing demand for non-stop IT services, enterprises are seeking the flexibility and speed of the public cloud but they also require a secure and reliable facility to host their mission-critical applications. The Montreal data centre provides customers with the best of both worlds: cloud, colocation, backup and connectivity - in a single facility - to support their core, legacy and emerging applications," said Tony Ciciretto, president and CEO of CDS and Peer 1.
With this latest addition, Cogeco now owns a total of 21 data centers worldwide, in addition to maintaining more than 50 points of presence in North America and Europe.