Enterprise software-defined storage provider Cloudian has secured $94m in its latest funding round.
Private equity firm Digital Alpha's $25m share of the investment was announced earlier this year; while the remaining $69m was shared between Eight Roads Ventures, Goldman Sachs, INCJ, JPIC, NTT DOCOMO Ventures Inc. and WS Investments.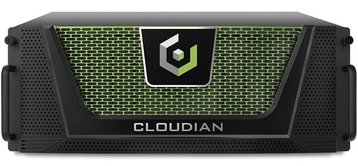 Launched in 2011, Cloudian specializes in software-defined distributed file systems and object storage. Its platform can be run on-premise or on private, public, or hybrid cloud systems, and is AWS, Azure and Google Cloud Platform compatible.
The San Mateo-based company says the new capital will allow it to ramp up its marketing and sales efforts globally, as well as to employ more engineers.
Daniel Auerbach, senior managing partner at Eight Roads Ventures, which participated in two previous funding rounds, said that "for too long, enterprise storage users have settled for solutions that offer incrementally more performance or scale without fundamentally addressing the challenge of global data management," adding that its most recent investment "affirms our belief in Cloudian's innovative approach and next stage of growth."