The big three cloud players of Google, Amazon, and Microsoft all posted large growth figures in their second quarter 2022 results, but the picture wasn't all rosy.
Despite a 35 percent growth in revenue for its cloud unit, GCP saw its losses increase by 45 percent.
While AWS grew more than 30 percent to reach an almost $80 billion yearly run rate, the wider business still posted a $2bn loss.
Microsoft posted healthy growth and profit, and announced a plan to save almost $4 billion a year by extending the useful lifespan of its servers.
Google: Growth in sales, growth in losses
Despite growth in revenue, Google's Cloud unit continued to post sizeable losses.
The search giant posted overall revenues of $69.7 billion for the quarter. Google Cloud brought in $6.3 billion of revenue, up 35 percent year on year from $4.6 billion in Q2 2021 revenue.
GCP saw an $858 million loss, 45 percent higher than the $591 million loss recorded last year.
Sundar Pichai, CEO of Alphabet and Google, said: "In the second quarter our performance was driven by Search and Cloud. The investments we've made over the years in AI and computing are helping to make our services particularly valuable for consumers, and highly effective for businesses of all sizes. As we sharpen our focus, we'll continue to invest responsibly in deep computer science for the long-term."
"On Cloud, we continue to see strong momentum, substantial market opportunity here, and still feels like early stages of this transformation. Constantly in conversations with customers, big and small, who are just undertaking the journey. So kind of shows you the opportunity ahead."
The company's total cost of revenues was $30.1 billion, up 15 percent and primarily driven by data centers and other operations, according to CFO Ruth Porat.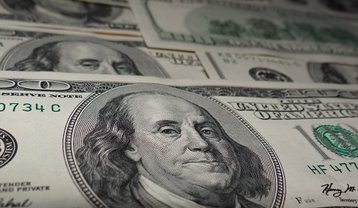 Microsoft: Extending server life to save $4 billion
Microsoft continued to report growth in its cloud business, and planned to save nearly $4 billion by extending the life of its servers
Quarterly revenue for the Redmond company was $51.9 billion – an increase of 12 percent – with a Net income of $16.7 billion, a two percent increase.
The company said revenues in its Intelligent Cloud division was $20.9 billion, an increase of 20 percent. Within that, server products and cloud services revenue increased by $3.4 billion or 22 percent, driven by Azure and other cloud services.
"We see real opportunity to help every customer in every industry use digital technology to overcome today's challenges and emerge stronger," said Satya Nadella, chairman and chief executive officer of Microsoft. "No company is better positioned than Microsoft to help organizations deliver on their digital imperative – so they can do more with less."
"In a dynamic environment we saw strong demand, took share, and increased customer commitment to our cloud platform. Commercial bookings grew 25% and Microsoft Cloud revenue was $25 billion, up 28% year over year," said Amy Hood, executive vice president and chief financial officer of Microsoft. "As we begin a new fiscal year, we remain committed to balancing operational discipline with continued investments in key strategic areas to drive future growth."
in the subsequent earnings call, Chief Financial Officer of Microsoft, Amy Hood, said the company will begin expanding the life of its server equipment.
"Effective at the start of FY23 we are extending the depreciable useful life for server and network equipment assets in our cloud infrastructure from four to six years. "
Hood said technology advancements, along with investments in software that increased operational efficiency have resulted in extended server lifespans. As a result, the company expects to make savings of $3.7billion in 2023.
Amazon: Posts a loss despite AWS' best efforts
After years of AWS masking the fact most of Amazon consistently makes a loss, even the continued growth of the world's leading cloud company couldn't keep the company from falling into the red this quarter.
The company as a whole posted a net loss of $2 billion in the second quarter, swinging from net income of $7.8 billion in Q2 2021. That figure included a pretax valuation loss of $3.9 billion from its common stock investment in Rivian Automotive.
AWS posted net sales of $19.7 billion for the quarter, and operating income of $5.7 billion. The cloud unit saw a net sales increase of 33 percent and totaled 15 percent of the company's net sales this quarter.
"Despite continued inflationary pressures in fuel, energy, and transportation costs, we're making progress on the more controllable costs we referenced last quarter, particularly improving the productivity of our fulfillment network," said Andy Jassy, Amazon CEO.
The company also noted AWS' role in helping Ukraine, having migrated 10 petabytes of data to the cloud from 27 Ukrainian ministries, 18 Ukrainian universities, the country's largest remote learning K–12 school, and dozens of private-sector companies like PrivatBank, which migrated all its operations to the cloud in less than 45 days.
In 2021, the company saw around $60 billion in capital investments, with 40 percent of that compromising technology infrastructure primarily supporting AWS. The company said it expected to spend slightly more on capital investments than last year, with more than half going in infrastructure.
"AWS continues to grow at a fast pace, and we believe we are still in the early stages of enterprise and public sector adoption of the cloud," said Brian Olsavsky, Amazon CFO, said during the earnings call. "We see great opportunity to continue to make investments on behalf of AWS customers. We continue to invest thoughtfully in new infrastructure to meet capacity needs, while expanding AWS to new regions, developing new services and iterating quickly to enhance existing services.
"We also expect increased energy costs as we continue to see volatility in utility prices around the world and operating our AWS data centers," Olsavsky noted.