Cloud Foundry Foundation, the organization responsible for the open source, cloud-native application development platform, has launched a unified marketplace for all related products.
The Foundry brings together various certified distributions of the platform itself – of which there are now seven – as well as non-certified distributions, integrations, add-on technology and training services.
It was launched with more than 600 entries, and many more are expected, considering the rapid growth in the number of Cloud Foundry deployments.
The announcement was made at the Cloud Foundry Summit Europe in Basel, Switzerland.
Where things are made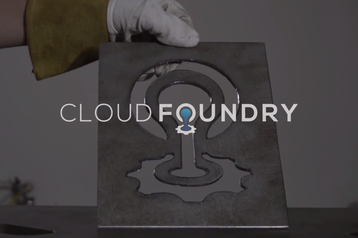 Cloud Foundry is a Platform-as-a-Sevice that enables developers to design cloud applications without being tied into proprietary tools. The foundation that governs the project is a non-profit, and constitutes part of the Linux Foundation.
"Cloud Foundry is more than just software — it encompasses an ecosystem of distributions, application services, training, IaaS providers, consultants and integrators that provide a full range of solutions to our users," said Chip Childers, CTO of Cloud Foundry Foundation.
"As more organizations adopt open source in general — and Cloud Foundry in particular — ecosystems are becoming more diverse. Today we launched an online 'marketplace' for Cloud Foundry users just getting started, or for those who want to expand their use of the platform."
The first phase of the roll-out will be focused on developer services. Eventually, the marketplace will be expanded to include areas tied to operations and lines of business. Cloud Foundry executive director Abby Kearns told DCD that the Foundry will not feature pricing information, and will not serve as a comparison website – since "pricing is too fluid" and individual distributions have very different feature sets.