The big three cloud providers all posted huge growth, more than a year into the Covid-19 pandemic.
Market leader Amazon Web Services was still able to gain pace, despite its size making double-digit growth harder. Close second Microsoft Azure also shot up significantly, as did distant third Google Cloud.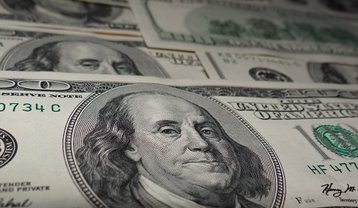 Overall, Amazon saw $113.1 billion in revenue in its latest quarter, up 27 percent year over year. Its cloud division brought in $14.8bn, up 37 percent.
That's better than the last Q2, when it grew by 29 percent - which at the time was boosted by the Covid move to cloud.
There had been fears that AWS would struggle to maintain such growth as its huge revenues make it harder and harder to show relative gains. But Amazon's new CEO, and former head of AWS, Andy Jassy said that the company had "seen AWS growth reaccelerate."
In an earnings call, CFO Brian Olsavsky said: "AWS set more revenue quarter-over-quarter and year-over-year than any quarter in our history. We are now at $59bn annualized run-rate business and that's up from $43bn at this time last year."
In its latest quarter, Microsoft posted revenues of $46.2bn, up 21 percent. Net income hit $16.5bn, up 47 percent.
Within that, Azure saw 51 percent revenue growth (but that drops to 45 percent when currency fluctuations are taken into account).
"In constant currency, Azure revenue growth should remain relatively stable on a sequential basis," CFO Amy Hood said.
Google Cloud posted similar relative growth (but smaller in actual terms due to its diminutive size).
Alphabet as a whole posted revenues of $61.9bn, with a net income of $18.5bn - with growth of 62 percent and 166 percent, respectively.
Cloud grew to $4.6bn, up 54 percent year-on-year. It went from a loss of $1.4bn last year to $591 million this quarter. In Q1 of this year GCP lost $974m against $4bn revenue.
"We remain focused on revenue growth and are pleased with the trends we are seeing," CFO Ruth Porat said. "Across Cloud, we will continue to invest aggressively, given the opportunity we see."
Oracle, which announced its 'Fiscal 2021 Q4' results last month, breaks its cloud results up less clearly than its rivals. The company announced its 'Cloud license and on-premise license' revenues were up nine percent to $2.1 billion, while its 'Cloud services and license support' revenues were up eight percent to $7.4 billion. Its total quarterly revenues were $11.2 billion.