Zoho has expanded its physical presence to Europe for the first time, launching in Dutch and Irish data centers.
The cloud-based business applications provider has located in an Interxion facility in Amsterdam, and an Equinix Telecity facility in Dublin, a company spokesperson confirmed to DCD.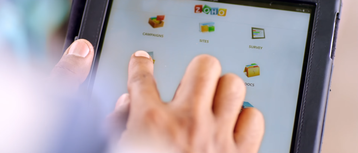 Nice to meet EU
"Europe is an important market for us. More and more companies here are moving to the cloud and new ones are mushrooming across the continent," said Raj Sabhlok, president of Zoho.
"We can see a rise in demand for Zoho products, and are happy to announce that we are increasing our investment in Europe, starting with these two data centers and zoho.eu."
The company also highlighted data privacy as a reason for having a physical location in Europe, with the US-EU Privacy Shield agreement leaving many of the concerns over Safe Harbour unaddressed.
Sabhlok said: "Zoho has always been committed to protecting the privacy of its users and their right to use our products without intrusion.
"With these data centers, all the information that our European users trust us with will be stored securely within the borders of the continent."
Scott McConnell, sales director Ireland and emerging markets, Equinix, added: "Zoho's entry into Europe brings high-quality online applications to the market. Equinix, which connects the world's leading businesses to their customers, is delighted to be part of Zoho's journey."
In 2012, an Equinix outage was responsible for bringing Zoho offline. The company currently has more than 20 million users around the world using business applications for marketing, productivity, human resources and finance.