The Rackspace Hosted Exchange outage has yet to be resolved, but that hasn't stopped the lawsuits from beginning.
California-based Cole & Van Note has announced a class action lawsuit against Rackspace Technology for the email outage that began a week ago.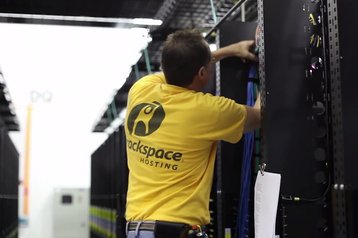 Rackspace confirmed this week that the outage was due to a ransomware attack, but it has yet to detail how much, if any, data has been lost.
It has also not said if it will pay the hackers to return data, nor given any indication of when it expects services to resume.
"That Rackspace offered opaque updates for days, then admitted to a ransomware event without further customer assistance is outrageous," Scott Cole, the principal attorney on the case, said.
"Despite hundreds of data breaches every year in this country, I am receiving reports of vulnerabilities in Rackspace's hosting environment that go back over a year. That, and a seeming lack of backup protocols is why a lawsuit like this is critical."
The company is seeking monetary restitution, and a promise from Rackspace to implement and maintain sufficient security protocols going forward.
Rackspace is currently trying to transition its customers to Microsoft 365. It said that its investigation into the attack is in its "early stages."
The incident has seen the company's market cap drop this week from around $1 billion to around $670 million. The company was valued at more than $5 billion last year.