British managed services provider Claranet has made two acquisitions aimed at strengthening its product offering. The company has scooped up business continuity and disaster recovery specialist Techgate, and LinuxIT, an expert in Linux-based technologies founded way back in 1999.
Both will be incorporated into the UK operations of the Claranet Group but will keep their management structures and continue to trade under their respective brand names. Financial terms of the transactions were not disclosed.
Claranet is known for growing its presence through acquisitions: in the last few years, it has purchased Star Technology Services in the UK, Echiron in Portugal, Typhon and Grita in France, NovaData in the Netherlands and Celingest in Spain.
Welcome to the family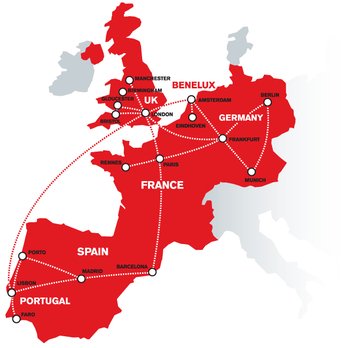 Founded in 1996, Claranet has evolved from an ISP into one of Western Europe's largest managed services providers with 32 data centers spread across six markets.
One of its latest purchases is Techgate, a company that operates two data centers with a focus on disaster recovery and backup. Techgate's headquarters are in the Docklands area – the financial heart of London. It earned £4.9 million in revenues in 2014.
The second acquisition, LinuxIT, is based in Bristol, and specializes in professional and managed services for Linux-based applications, both on-premises and hosted inside third-party data centers. Its revenues for 2014 stood at £2.6 million.
"It is our ambition to continue to grow in our existing six markets organically and by acquisition, and in acquiring Techgate and LinuxIT we have taken another step forward in terms of our growth and capabilities, expanding our reach into new territories in the IT services sector," said Charles Nasser, CEO and founder of Claranet.
The company says the expansion will increase the number of its customers to more than 5,000, and its annual revenues to around £150 million.
Claranet is constantly looking to improve its services and is not afraid to try new things – the company recently upgraded three of its facilities, swapping all of the standard hard drive storage to SSDs to create some of the first all-flash data centers on the market.