The city of Umatilla, Oregon, is planning to repurpose water used by local data centers for cooling purposes to irrigate agricultural land, the city manager, Russ Pelleberg, told The Hermiston Herald.
Following in the footsteps of neighboring city, Hermiston, Umatilla's local authority is considering a $3m project that would separate the city's commercial wastewater - which currently includes the byproducts of several Amazon data centers - from that which is produced by local households, in order to provision surrounding agricultural lands.
Water the plants, keep Amazon Fresh afloat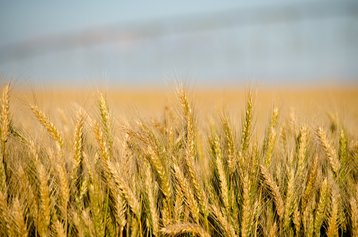 Named after the river that runs through it, and home to the Native American tribe of the same name, Umatilla hosts one of Amazon's data center hubs. The state offers hefty property, equipment and sales exemptions, and its climate helps minimize cooling costs.
AWS has two existing sites in the Port of Morrow industrial park in Boardman, another under construction in the McNary industrial park just outside of Umatilla, and yet another being built in Hermiston itself.
According to Pelleberg, data centers require large quantities of water to keep IT equipment cool, but the used or 'grey' water remains as clean and void of chemicals as when it entered the facility, thus making it ideal for watering crops.
When devising its own plan with the West Extension Irrigation District, Hermiston also learnt that water used by data centers is too warm to be released back into natural reservoirs, but ideal for use during growing season.
Although the project is yet to be approved and has to secure the necessary funding, Umatilla's city manager is already hoping to take it one step further; potentially building open-air ponds to store the recycled water in the winter, since it is only used for agricultural purposes in the summer.