The City of Johannesburg's data center in Braamfontein was burglarized this Saturday, with thieves making off with two million rand (US$137,420) worth of copper cables.
The facility was set to open next month, but the project will be delayed due to the theft. A small section of the data center was already operational, but city officials said that it was not accessed.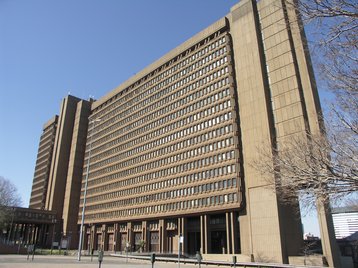 Getting in through the backdoor
"We got a call on Saturday morning that the thieves gained access through an emergency door at our data center and made off with copper cables," Lucky Sindane, director for strategic stakeholder management at the city's Forensic and Investigation Services division, told 702's breakfast radio show.
"It's a major setback for us, we have to get specialist to come in and assess the generators, because these cables were ripped off them."
Sidane believes the theft was an inside job. He said: "It is clear that someone inside who had information [was involved] - because that door where they gained entrance, you need a key." Other reports note that some of the CCTV cameras and alarms were disabled at the time due to maintenance work.
Sidane added that he did not believe the thieves were simply after copper. "It's definitely not [people] that are making money out of the cables, it's people that we are currently paying," he claimed. "People that are no longer going to benefit from us when we have this data center as a city… That's what we believe."
According to Sidane, Johannesburg currently pays about R6m (US$413,000) to local data center operators, something that would change with the arrival of the new facility. "We see this as sabotage, because we were going to go live in December.
"Now we are going to continue paying these service providers for some time, because of this."
He added: "Clearly it's someone from the inside, and also it might be linked to the investigations that we are conducting. We're conducting investigations into irregular tenders that are wanted by previous administrations. They are worth R1.4 billion (US$96,467,000) just in the ICT sector."
Speaking separately, Johannesburg mayor Herman Mashaba said: "The service provider who's helping building this infrastructure for us strongly suspects this must be an inside job.
"They have promised that they're going to vet all the guys who are working for them, including doing lie detectors. Everyone thinks this is an inside job."
The mayor said the city is offering an R100,000 (US$6,890) reward for information that leads to a conviction.