CITIC Telecom CPC has announced a major expansion in China, which will include the construction of two new data centers, as well as the launch of new cloud services and a managed security services partnership (MSSP) with Fortinet.
The company will open a new facility in Guangzhou in September. It also plans to introduce availability in a new Beijing site before the end of 2016.
In addition, CITIC Telecom will construct new facilities for SmartCLOUD services in Los Angeles in the US, and Frankfurt in Germany, bringing its total number of cloud data centers to 12.
The company has not provided information on the level of financial investment for these projects.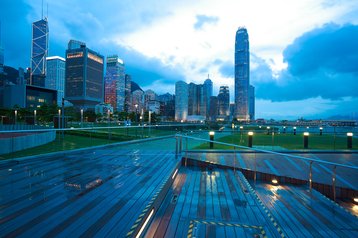 Extended reach
CITIC Telecom International CPC is a subsidiary of CITIC Telecom International Holdings Limited and part of the state-owned CITIC Group (formerly China International Trust and Investment Corporation), the country's largest conglomerate.
Earlier in 2016, CITIC Telecom already opened two cloud centers in Asia – one in Taichung, Taiwan, and another in Tokyo, Japan.
The network of new facilities is intended to support the introduction of the company's SmartCLOUD Professional Service, to be launched in late 2016, which is designed for enterprises that lack adequate resources to implement and operate their own cloud applications and systems.
The news follows CITIC's acquisition of European networking and data center specialist Linx, which expanded the Chinese company's reach into Central Asia and Eastern Europe.
Single source security
CITIC Telecom has also announced a partnership with American cyber security company Fortinet aimed at improving the provision of managed security services to enterprise customers. According to CITIC, most of its customers prefer to single-source their security solutions from a trusted provider when expanding into new markets.
Fortinet provides services to companies including Dell, Telefonica and Nasdaq.
"[Market research and analysis provider] Frost & Sullivan has forecast the APAC MSS market to grow rapidly from $2.48 billion in 2015 to $3.77 billion in 2018. This means a huge opportunity for business expansion," said Cherry Fung, Fortinet's country manager for Hong Kong, Macau, and Mongolia.
"CITIC, with its extensive service coverage in the region, reaches even developing zones, which are not served by many other service providers. They represent an ideal partner for us to take advantage of this growth."
"CITIC's expanded partnership with Fortinet is a testament to our trust in their ultra-high performance, stability and comprehensive functionality in network security solutions," added Daniel Kwong, senior vice president of information technology and security services at CITIC.
The agreement has also spawned the TrustCSI ATP security service that combines CITIC's managed security with Fortinet's network platform, threat protection appliance and web application firewall.