Network giant Cisco has made a couple of significant steps towards embracing more open data center architectures. It has reformulated its Tetration analytics for on-demand use, and also now allows a choice of operating systems on its Nexus switches.
The Tetration system was launched as a platform to provide detailed analytics of traffic on Cisco networks; the update gives it two new "consumption models," which allow it to operate in the cloud on-demand, and as a virtual appliance with a smaller server footprint. The "disaggregation" news is that Cisco's NX-OS operating system is now separate from the Nexus switches: you can run it on other hardware, and you can run other operating systems on Nexus.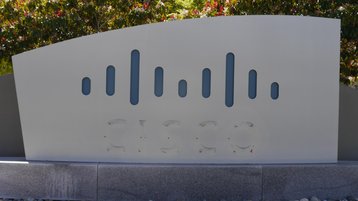 Choices, choices…
When Tetration appeared in 2016 it was billed as "a time machine for the data center," allowing operators to sift through vast numbers of network events to pick up events and update policies. Since then, updates have shifted the emphasis to security of applications running on multiple clouds, so delivery options more suited to the cloud should be welcome. 
Tetration SaaS is the on-demand version which can scale to 25,000 workloads. Annoyingly, Cisco has yet to tell anyone what public clouds the thing will run on, but a "top tier" public cloud has been promised, so that's Amazon (which has a deal with VMware) or Microsoft Azure - or maybe Google Cloud Platform at a stretch. It's not available till May, so the company still has a month to decide. 
Tetration-V is aimed at smaller organizations with under 1,000 workloads, running VMware for virtualization; it runs on a virtual appliance on the ESX platform. It's available now, costing $525 for a one year term (per virtual appliance, presumably) or $450 per year for a three-year term. 
"The new models allow organizations to adopt Tetration technology within hours with no initial investment, and with pay-as-you-grow flexibility," according to the Cisco release. The new Tetration model combines with other Cisco products - Next Generation Firewall (NGFW), Stealthwatch and Application Centric Infrastructure (ACI) - to secure workloads over multiple clouds, according to a blog by Gee Rittenhouse, senior vice president of engineering at Cisco's security business group.
Meanwhile, Cisco is disaggregating its switch operating system from its switches, according to another Cisco blog by Roland Acra, senior vice president data center networking at Cisco. The NX-OS operating system for Cisco's Nexus switches can be run on other hardware - and the Nexus switches can run other network operting systems via the Switch Abstraction Interface (which Microsoft submitted to the Open Compute Project back in 2015), says Acra.
"Microsoft and other web-scale customers are now running their Sonic operating system on these Nexus 9200/9300 platforms," he says in the blog. 
If that sounds confusing, Cisco offers a virtual NX-OS version which lets customers simulate their networks including transitional states and upgrades.