Cisco plans to cut 350 jobs in Silicon Valley next month.
The company will lay off 227 employees in San Jose and 123 workers in Milpitas by October 16, as per a filing with the California Employment Development Department, first reported by Seeking Alpha.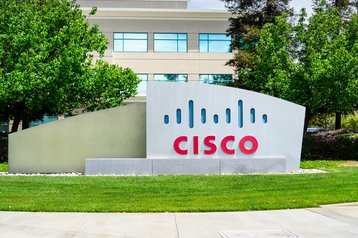 The tech giant announced last year that it would cut its overall headcount by five percent as part of a restructuring.
This figure equates to around 4,000 people, with the company employing over 83,000 worldwide as of November 2022.
SFGate reports that the most recent cuts will impact software engineering roles, noting that the employees were notified of the eliminations on July 17, 2023, and were able to choose August 31 or October 16 as their last day of work.
It's the second round of job cuts at the company this year after Cisco announced it was laying off 650 jobs in March.
"I'd be reluctant to go into a lot of detail here until we're able to talk to [Cisco staff]," CEO Chuck Robbins said in a financial call last November. "I would say that what we're doing is rightsizing certain businesses."
CFO Scott Herren added: "And to be clear: Don't think of this as a headcount action that is motivated by cost savings. This really is a rebalancing."
More in Workforce & Skills