Cisco is set to finalize its acquisition of software-defined wide area network (SD-WAN) specialist Viptela, in a $610 million cash and equity transaction, pending a few formalities.
The Silicon Valley start-up was established in 2012 by engineers from Cisco, Juniper and Alcatel Lucent, and has since attracted over $100 million in venture funding. It was valued at $900 million by investors last year.
Virtualizing the WAN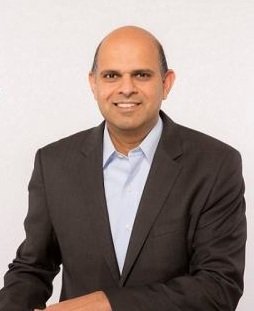 Viptela's technology allows for the application of software defined networking (SDN) - which uses open software protocols rather than hardware to configure, manage and monitor networks - to wide area networks (WAN), connecting geographically distant facilities.
The virtualized WAN infrastructure consists of vEdge routers and controllers hosted on Viptela's cloud. For added security, the virtual devices only recognize connections from other Viptela devices, using AES-256 encryption and public key infrastructure for communications.
"Viptela's technology is cloud-first, with a focus on simplicity and ease of deployment while simultaneously providing a rich set of capabilities and scale. These principles are what today's customers demand," said Scott Harrell, Cisco enterprise networking group's SVP for product management.
"With Viptela and Cisco, we will be able to deliver a comprehensive portfolio of comprehensive on-premises, hybrid, and cloud-based SD-WAN solutions."
Cisco already offers SD-WAN services - including Cisco IWAN and Meraki SD-WAN, which it bought for $1.2 million - but hopes that Viptela's cloud-first approach will accelerate the company's transition to becoming a provider of fully automated networks.Thus far in 2017, Cisco has spent $4.3 billion on acquisitions.
Quit while you're ahead
It is unclear why Viptela decided to sell, despite being so successful. Sources told Business Insider that the founders wished to see their technology developed but feared that it might be too niche to fend for itself amongst competitors, and stood a better chance as part of a more robust company.
At the same time, it has been rumoured that Viptela's new CEO, Praveen Akkiraju, former Cisco engineer and CEO of a Cisco-EMC joint venture which was swallowed in the Dell-EMC merger, was brought in for the sole purpose of orchestrating a sale.
Sources also told the publication that the two co-founders, Khalid Raza and Amir Khan, had disagreements Akkiraju was unable to fix.
Furthermore, it emerged that Michael Goguen of Sequoia, the company's key investor who funded Viptela's first $33 million, was fired after a lawsuit alleging sexual abuse was filed against him.