Networking giant Cisco has announced plans to acquire Springpath, a California start-up that develops software for hyperconverged infrastructure (HCI).
The move is meant to support Cisco's "transition toward software-centric solutions" - at a time when hardware revenues are falling and the wider industry is embracing software-defined approaches to compute, storage and networking.
"Springpath's file system technology was built specifically for hyperconvergence, which we believe will deliver sustainable differentiation in this fast-growing segment. I'm excited to be able to provide our customers and partners with the simplicity and agility they need in data center innovation," said Rob Salvagno, vice president for Corporate Business Development at Cisco.
Buying into sofware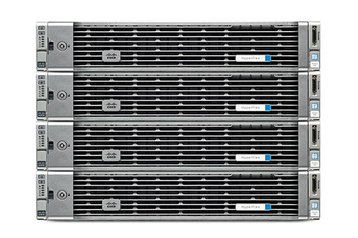 In the past five years, we've seen the emergence of hyperconverged infrastructure: hardware that enables customers to build their desired systems from preconfigured blocks, thoroughly tested and shipping with required software on board. HCI relies on virtualization and envisions most of the critical operations as code, not dedicated silicon.
Springpath (formerly Storvisor) was founded in 2012 to develop a distributed file system for the specific needs of hyperconvergence.
Its software is already a part of HyperFlex, Cisco's own take on HCI launched in 2016 and widely seen as the vendor's most important server announcement since it launched the Unified Computing System (Cisco UCS) in 2009.
"Cisco's relationship with Springpath began back in 2012, when we first met Founder and CTO Mallik Mahalingam shortly after he had started the company, together with Krishna Yadappanavar," Salvagno explained in a blog post.
"Mallik and Krishna had a great vision on how Springpath was going to revolutionize the data center through its innovative Springpath data platform. We stayed connected with the team as they executed on this vision and in 2015 decided that Cisco Investments would lead Springpath's Series C financing round, coupled with a joint go-to-market agreement."
Now, the Springpath team will join the Computing Systems Product Group at Cisco, led by Liz Centoni. The acquisition is expected to close in Cisco's first quarter of fiscal year 2018, following customary closing conditions and regulatory review.