Cisco has announced improvements to its application monitoring platform AppDynamics, along with a new Kubernetes-based container-as-a-service platform to deploy cloud applications at its annual Cisco Live event in Barcelona. The company also launched a 6U micro data center at the event.
The network giant has integrated some of its other IT management tools with the AppDynamics platform, which it bought for $3.7 billion in 2016. The HyperFlex Application Platform is intended to help provision cloud applications based on Kubernetes containers on Cisco hardware. And, finally, the new 6U Hyperflex box is a Schneider micro data center launched in late 2019 pre-loaded with Cisco Hyperflex hardware and software.
Hyper Hyper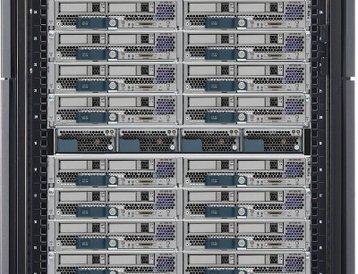 Cisco's AppDynamics can now exchange data with the company's Intersight system management service, while the Intersight Workload Optimizer product is intended to manage workloads and costs across hybrid architectures. The company's release describes this as an "industry-first, direct coupling of application insight to infrastructure automation."
The announcement includes "AppDynamics Experience Journey Map," which investigates the actual performance experienced by users of business applications.
Intersight Workload Optimizer is a new product that uses historical and real-time data to "proactively flag potential issues as well as list opportunities to lower costs driven by over provisioning." It's not clear from the release whether this is completely new, or an update of Cisco Workload Optimization Manager which has been available for a couple of years for the UCS platform that underlies HyperFlex.
The integration does not extend to Cisco's Tetration analytics platform, launched in 2016, which is more focused on security than performance, Cisco explained to DCD.
The Kubernetes-based Cisco HyperFlex Application Platform should allow IT and DevOps teams to deliver new applications quicker across multi-cloud environments, Cisco promises, while supporting real-time monitoring and optimization using AppDynamics and Intersight.
"We are making Kubernetes, the new de facto standard for app developers, much easier to deploy and manage for both app and infrastructure teams," said Liz Centoni, senior vice president and general manager, cloud, compute and IoT at Cisco, in a statement which claimed that Cisco is the first to bridge apps, physical and virtual infrastructure, and offer proactive optimization "up and down the stack."
"On one hand, the complex, distributed nature of modern applications from the edge to the cloud (and everything in the middle) makes it difficult to root-cause the source of a poorly performing application. While on the other hand, blatant overprovisioning of infrastructure capacity (whether its on-prem or cloud) for "peak scale" leads to gross underutilization … because for 364 days in the year, you're NOT running at peak," said Centoni in a blog (entitled When Apps are from Mars and Infrastructure is from Venus, how do you accelerate your Hybrid Applications?)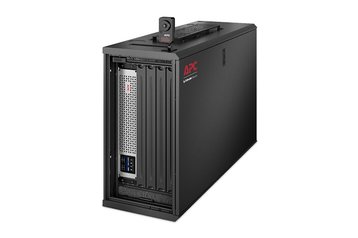 On the wall
Compared to the complexity of app monitoring, the HyperFlex Edge box is a simple story. In March 2019, Cisco began offering its HyperFlex hardware packaged in Schneider Electric's micro data centers, based on APC NetsShelter products.
In October, Schneider announced a smaller 6U Edge box - and this week Cisco has released a version populated with its HyperFlex hardware.
"It allows large, heavy edge servers, networking equipment, and UPS to be safely mounted on a wall," said the Schneider release. "Consuming zero floor space, it is 60 percent less intrusive than traditional wall mount enclosures."