Cisco has officially cancelled the Invicta family of all-flash storage arrays, launched in January 2014.
The demise of Cisco's storage business was originally pointed out by The Register, and later confirmed in a statement.
It follows a number of changes under new CEO Chuck Robbins, who officially replaced John Chambers last week. Days earlier, Cisco announced it was selling its set-top box business to French media specialist Technicolor for $600 million.
Meanwhile the management team has been augmented with two executives hired from outside - Zorawar Biri Singh will replace Padmasree Warrior as Cisco's SVP and CTO of the Platforms and Solutions business, while Kevin Bandy will take the post of SVP and Chief Digital Officer.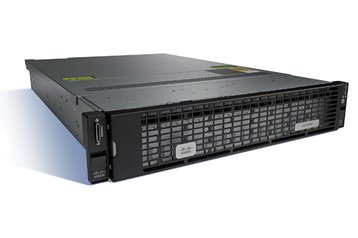 Not Invicta
Invicta grew out of Cisco's $415 million acquisition of solid state memory vendor Whiptail in 2013. The plan was to integrate its storage technology into Cisco's Unified Computing System (UCS), but the much talked about custom server blades were never delivered.
Sources told The Register that the project was plagued by technical challenges, sudden leadership changes and unrealistic deadlines. At one point, Cisco even had to temporarily suspend shipping of new arrays, after receiving complaints about the quality of the merchandise.
There were rumors of layoffs and last week, reports surfaced that the Invicta family of products was finally going to be cancelled.
The company followed the reports up with an official statement: "Cisco is prioritizing the elements of our portfolio to drive the most value for our customers both now and in the future, and today, we are announcing the End of Life (EoL) for the Invicta Appliance and Scaling System products."
"We will continue to invest in building world-class data center solutions via UCS product innovations, and market-leading flash storage solutions from our Partner ecosystem."
Customers who were unlucky enough to purchase Invicta appliances will continue receiving support in accordance with Cisco's End of Life Policy.