Network giant Cisco has bought OpenStack provider Piston Cloud Computing, to add muscle to the Intercloud hybrid cloud strategy it launched in 2014. The fate of Piston's CloudOS distribution of OpenStack is not clear at this point. 
Cisco announced the acquisition in a blog post by business development head Hilton Romanski, which specified that Piston would bring more experience to bear on Cisco's OpenStack-based private cloud. One of the earlier players in OpenStack, Piston has its own OpenStack distribution, as well as proven ability in automated deployment of the open source cloud platform. Cisco also recently bought another OpenStack provider, Metacloud.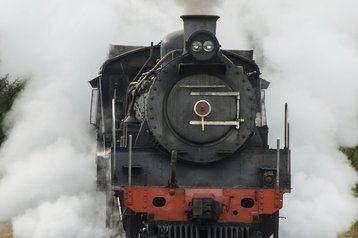 Intercloud in a big way?
"Piston Cloud Computing, which will help accelerate the product, delivery, and operational capabilities of Cisco Intercloud Services," said Romanski. "Paired with our recent acquisition of Metacloud, Piston's distributed systems engineering and OpenStack talent will further enhance our capabilities around cloud automation, availability, and scale."
Intercloud is intended as a worldwide federation of cloud providers, so customers can build private clouds or consume services through a provider in the Intercloud ecosystem. 
Piston was founded in 2011 by Joshua McKenty, who had previously worked on pre-cursors of OpenStack at NASA, helping create the Nebula compute platform which is a key part of OpenStack. 
Its distribution, was the first commercial implementation of OpenStack, and the company recently launched CloudOS, which also supported other workloads as well as OpenStack, but Cisco seems more interested in Piston's people than its products: "CloudOS is part of the transaction, but it's too early to discuss specific plans for how we will utilize the technology in the future," said Romanski.
McKenty is no longer at Piston, having gone to EMC-backed Pivotal. The current Piston leaders, Jim Morrisroe and Christopher MacGown, welcomed their new overlords owners in a statement: "Cisco's Intercloud services have been instrumental in addressing the market's shift from on-premise IT infrastructure to hybrid delivery models. Together with its partners, Cisco is building the Intercloud – a globally connected network of clouds. Piston's technology and our expertise in accelerating the provisioning, deployment and automated management of large-scale distributed systems will complement Cisco's ambitious Intercloud strategy."
Others in the OpenStack community welcomed the consolidation represented by this and IBM's purchase of Blue Box: "Piston announced its CloudOS technology, which evolved out of the company's Piston OpenStack efforts," commented Sean Michael Kerner on eWEEK. "With CloudOS, Piston became a platform for the deployment of multiple types of workloads, not just OpenStack. Cisco already has plenty of OpenStack expertise, and its CTO of Cloud, Lew Tucker, is the well-respected vice chairman of the OpenStack Foundation. What Cisco needed was more non-OpenStack-specific expertise, and that's where Piston fits in."
And Rackspace, which kicked off the OpenStack movement along with NASA and Dell, also felt this is a move to a new stage: "Cisco's acquisition of Piston Cloud signals that the market is maturing," Rackspace CTO John Engates said to DatacenterDynamics.