As data centers continue to spring up in China, the government has issued a new set of guidelines intended to cut their environmental impact, and launched a scheme in which 100 pilot projects will lead the industry's green journey
As China's digital economy grows rapidly, data centers are rolling out one after another, with an estimated 400,000 data centers in the country, consuming 1.5 percent power of the whole emerging economy. These data centers are falling behind international standards for energy efficiency, and face dual pressures on power consumption and environmental pollution by data centers,
To address this, three government bodies have got together to set up a scheme to get best practices implemented in a set of prototype data centers, that will lead the rest of the industry onwards. 
China's Ministry of Industry and Information Technology(MIIT), National Government Offices Administration, and National Energy Administration have issued a document called Guideline for Pilot Projects of Green Data Centers (GPPGDC), which sets out how to implement the energy saving advice of the State Council. It also demonstrates the government's determination to enhance energy efficiency and environmental friendliness of data centers.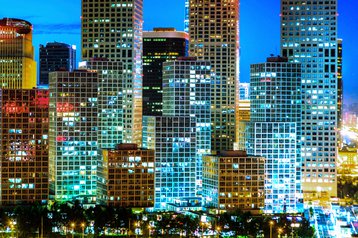 Necessity and goals
The Guideline has hit on the pilot project idea as a way to move China's data centers towards greater energy efficiency - because at present they lag the best practice in the rest of the world.
Currently the average PUE of data centers in the US is 1.9, when advanced data centers can achieve a PUE lower than 1.2. Despite this the PUE of most of data centers in China is around 2.2, which represents a huge gap with international best practices.
Moreover, such data centers emit huge amount of greenhouse gases and consume large quantities of water, posing great challenges to both resources and the environment.
The Guideline has been put together with reference to environmental standards from more develolped markets. These include the US-based Data Center Energy Star Program, and the US Government's Federal Data Center Consolidation Initiative implemented by the US government. The guide is also aware of the European Code of Conduct for Energy Efficiency in Data Centers implemented by the European Unioni, and the industry standards and best practices promoted by the Green Grid.
By 2017, the GPPGDC plan calls for endorse 100 leading green data centers to be operating as pilot projects, covering key industries including manufacturing, energy, internet, public institutions and finances. These projects must display technology innovations and help develop standards, promoting their experience to help guide the whole data center industry on a green journey towards low carbon emissions and low energy consumption. The scheme is looking for an eight percent improvement in efficiency ratings.
Alongside this, four national standards on green data centers will be rolled out, 40 advanced technologies, products and best practices of operating and maintaining green data centers will be promoted; and the Guideline for Building Green Data Centers will be formulated.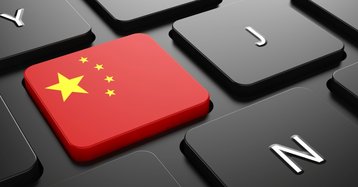 Requirements for Pilot Projects
The pilot projects must comply with Guidelines for Locating Data Centers, and must be completed and brought online before February 31st, 2016
They must also make greater use of green and smart servers and energy management information systems, and use energy-saving and environmental friendly technologies including waste heat recycling, fresh air cooling, distributed energy supply, and high voltage direct current. They are also asked to develop proper operation and maintenance mechanisms for green data centers, and create coordination mechanisms between the management and technical teams.
According to the guidelines, the pilot projects have to monitor and collect data on energy efficiency and environmental friendliness on a regular basis, and such data will be reviewed by relevant provincial authorities before it is submitted to the Ministry of Industry and Information Technology. Then a relevant institution entrusted by MIIT will monitor such pilot projects for one year in accordance with an as-yet-unpublished set of National Green Data Center Evaluation Criteria. Projects meeting the Criteria will be posted on MIIT's website as green data centers; any that are disqualified will be removed from the list.
The guideline also calls for a set of third party testing, evaluation and consulting agencies, as well as specialist products and service providers. Companies involved in the pilot projects are encouraged to expand contracted energy management cooperation with energy-saving service providers, to study emission trading mechanisms, and to find new financing models for green data centers.
GPPGDC is just one of the Chinese government's guidelines for the data center industry. In January, 2013, MIIT, together with the National Energy Administration, announced Guidelines for Locating Data Centers. In February, 2013, MIIT issued Guidelines for Promoting Energy Saving and Emission Reduction of the Communication Industry. Moreover, non-government organizations have also launched programs for grading the "greenness"of data centers.
Edited by Peter Judge