Chinese autonomous vehicle company Pony.ai is suing Digital Realty over a dispute around billing, saying it was forced to pay for space it had previously canceled "under duress."
The suit, first reported by Law.com, sees Pony.ai claim the colocation giant continued to bill the company for a canceled order, and threaten to power down its servers when money wasn't forthcoming.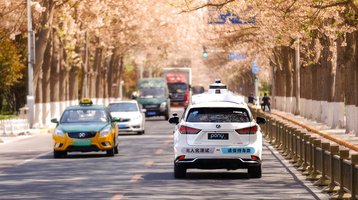 In the filing, Pony.ai, Inc. v. Digital Realty Trust Inc et al, Pony.ai said had signed a service order for additional space, power, and equipment with Digital Realty at one of its Santa Clara facilities in late 2019, which was to be delivered in phased deliveries to begin April 1, 2020.
At the outbreak of Covid, the company said a large expansion of Pony.ai's computing capacity and operation had been "frustrated by the pandemic" and by early 2020 it was clear that the space and leased power and equipment would not be needed.
It communicated that it wished to rescind the expansion order and enter a smaller service order for late 2020 or early 2021, Digital Realty reportedly gave "repeated assurances" to Pony.ai's representatives that the request would be processed, approved, and that a superseding service order would be forthcoming.
However, Pony.ai instead claims Digital Realty started to bill the company for the canceled space and services, and despite repeated inquiries about mounting invoices with added late fees that were supposed to be removed, Digital Realty "ducked and dodged the billing issue", and failed to respond.
The autonomous car company sent a formal dispute notice in October 2020 about these improper billings, which Digital Realty reportedly ignored and it was not until December 2020 when Digital Realty finally provided the superseding service order to Pony for a smaller expansion to begin in 2021.
Despite ongoing discussions and assurances outstanding billing issues would be resolved, issues between the two companies continued.
"When Pony.ai refused to pay the amounts in dispute and further attempted to resolve the issue, Digital Realty went nuclear and resorted to drastic measures by threatening to power-down Pony.ai's servers unless all disputed amounts were paid on a very short timeline," the lawsuit states. "To avoid irreparable damage to its business and operations, and to avoid a shutdown of the company's autonomous vehicle operations, Pony.ai was forced to pay the amount under duress and under protest, reserving all rights."
Pony.ai adds it subsequently terminated the Master Agreement in early 2022, saying it "no longer believed Digital Realty to be a reliable business partner," but Digital Realty continues 'to this day' to invoice the company for fees it claims are owed under the canceled and superseded service order.
The company is seeking to "recover the amounts previously paid and a declaration that no further amounts are due and owing to Digital Realty, in addition to other damages." Pony.ai is represented by the Moya Law Firm.
DCD has reached out to both companies for comment.