Chinese cryptocurrency specialist Bitmain is planning to open a major cryptocurrency mine in Rockdale, Milam County, Texas.
The company is hoping to convert a former Alcoa aluminum smelting facility, which was closed a decade ago, into a simplified data center to house the mining equipment.
Local news agency KXAN describes Rockdale as a small town devastated by the loss of the coal mining industry, with its coal-fired power plant closing in 2017. The publication suggests the project could bring much needed jobs to the region.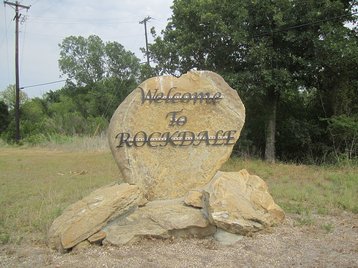 A different kind of industry

Beijing-based Bitmain was founded in 2013 and has emerged as one of the largest cryptocurrency mining ventures in the world. It manufactures hardware for mining under the popular AntMiner brand, based on proprietary ASIC design, and has been building cryptocurrency-focused facilities both in China and abroad. It also invests in third-party cryptocurrency ventures, like the US-based Circle Internet Financial.
According to Fortune, the company earned $1.1 billion in profit during the first quarter of 2018.
Bitmain's latest infrastructure project will be located in Rockdale, a town that had just 5,851 residents at the end of 2010. The upcoming facility will benefit from the presence of power infrastructure that used to support heavy industries.
The data center was originally discovered through job postings on Indeed.com, with the company looking for a data center site manager and a project manager in Texas.
This project is part of Bitmain's expansion in the US: earlier this month, the company opened a 200,000 square foot office in Silicon Valley, and according to Bloomberg, it is considering an IPO outside of China.
The company is also trying to diversify its offering with a range of chips designed for AI workloads, called Sophon (named after a fictional device in the cult Chinese sci-fi novel, The Three-Body Problem, soon to become an Amazon TV series).