ChinaCache International Holdings has officially launched the first ever neutral Internet Exchange Point (IXP) to be located in mainland China.
The project was carried out in partnership with the Amsterdam Internet Exchange (AMS-IX), one of the largest Internet Exchanges in the world.
CHN-IX will serve content providers and Internet service providers that operate in China, offering interconnect, peering and network security services.
Central hub of the exchange is located at the ChinaCache Atecsys data center within the Tianzhu Free Trade Zone, Shunyi District, on the outskirts of Beijing. An additional node has already been launched in Guangzhou, and a third node in Shanghai is expected in June. More locations will be added to the network in the near future.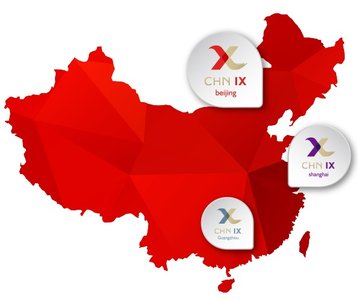 Peering in China

ChinaCache was founded in 1998 as a content delivery network, but has since branched out into data center and cloud services. The company runs the Atecsys data center, the largest cloud computing campus in Beijing that offers over 80,000 square meters of white space. Now the facility also hosts the first IXP to serve the Chinese market.
Wang Song, founder, chairman and CEO of ChinaCache told China Daily that CHN-IX will help content service providers better manage their services, and trigger a wave of new digital businesses.
During the project, AMS-IX helped with advice on platform design and infrastructure management. It also provided ChinaCache with its own customer portal software.
"Through ChinaCache's cooperation with AMS-IX, the world-class internet exchange business system and trading experience will be introduced into China at the prime time, which will empower the domestic internet ecology," said Wang.