China has outlined plans to stop the certification of fax machines, with permits for wireless pagers and ISDN (integrated services digital network terminals) products also set to be canned.
The announcement was made earlier this week by China's Ministry of Industry and Information Technology (MIIT), as first reported by The Register.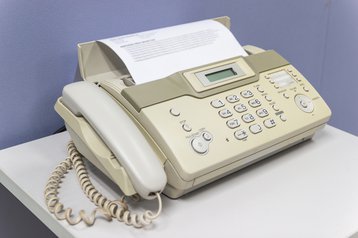 In the statement, the MIIT confirmed that it will also stop issuing network access permits for wireless landline telephones and modems.
MIIT also noted that any products using ISDN equipment, frame relay, or asynchronous transfer mode switches will no longer be eligible for permits.
These changes will come into effect from March 1, 2023.
Once an office staple, fax machines have become obsolete as other methods such as email, cloud, instant messaging, and scanners have been preferred in more recent times.
In the UK, regulator Ofcom last month confirmed that the requirement for UK telecom operators to provide FAX (facsimile) services has officially been removed.