China Telecom and Huawei have announced plans to build an all-optical gigabit network, delivering 1Gbps access, over fiber to some 900,000 homes.,
The network, which will make Shenzhen the first so-called "Gigaband City" in China, will be based on next-generation optical line terminals and passive optical networks, and will support 4K video, virtual reality applications, and smart home deployments.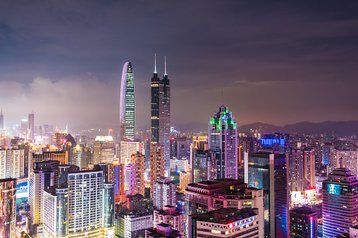 Five year plan
The network will be deployed over the next five years, accoding to a framework agreement signed by the two parties. As well as upgrading consumer and business access, the Gigaband plan is intended to turn Shenzhen into a benchmark Smart City. Based on the results in Shenzhen, China Telecom and Huawei will jointly define standards and guidance for future Gigaband Cities in China.  field.
"China Telecom (Shenzhen) is dedicated to accelerating Shenzhen's broadband network capabilities and together with Huawei we aim to rapidly transform into an ultrafast landscape," said Li Pengfei, general manager of China Telecom (Shenzhen).
"This will enable Shenzhen to keep pace with consumer demand for new Internet applications such as ultra-broadband video, virtual reality and augmented reality, Gigaband campus, and smart homes. We believe a Gigaband city will also foster digital economy innovation in Shenzhen and establish Shenzhen as an oasis for inventors," said Li.