Builders have begun work on largest data center in Northwest China, according to iyaxin, a web portal of Xinjiang Autonomous Region.
The data center is owned by the local subsidiary of China Mobile, and located at the Karamay Cloud Computing Industrial Park. It covers an area of about 27.8 acres and will offer 119,000 sq m of floor space, capable of hosting 14,000 racks once fully complete.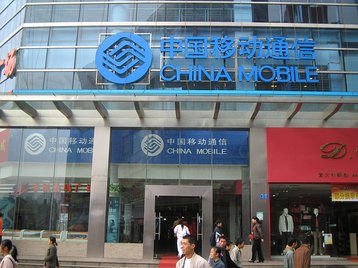 Phase one will be built at a cost of 5bn CNY ($806m), and deliver 39,000 sq m capable of hosting about 3,600 racks. It is expected to be put into use by the end of 2016.
China Mobile's Xinjiang Data Center is designed to fulfill the Strategic Cooperation Agreement for Building Smart Cities and Promoting the Development of the Cloud Industry signed in September 2014 by Xinjiang subsidiary of China Mobile and Karamay Municipal Government.
It also represents an important step taken by the telecommunications player for implementing the country's "One Belt and One Road" strategy, or developing Silk Road Economic Belt and 21st-century Maritime Silk Road, by promoting content and information consumption of the nation.
Once complete, the data center is expected to serve users from the electronics and Internet industry first, followed by companies that develop the Internet of Things, aiming to foster a hi-tech information industry cluster and facilitate the efforts in restructuring and upgrading Xinjiang's industries.
The Karamay Cloud Computing Industrial Park, where the new project is located, boasts a strategic geographic position since it is located on the Eurasia Land Bridge,which is the rail transport route for moving freight and passengers overland from Pacific seaports in the Russian Far East and China to seaports in Europe.
The Park also provides other advantages for developing the ICT industry in terms of climate, energy and land supply, human resources, and preferential policies.
China Mobile's Xinjiang Data Center is just one of the large projects rolled out by the telecommunication player since the beginning of the year.
In January, the company launched a 180,000 sq m data center with 3bn CNY ($484m) in Zhuzhou, Hunan Province in Central South China.
And in February, it partnered with Baidu for building a new generation search data center in Yizhuang, Beijing.
This March, China Mobile announced its 12,155 sq m Xiangyang data center in Hubei Province in Central China was at the commissioning stage and would be put into use this June.
Read more China data center news, please visit http://dcd-group.cn/.