In a $130 million deal announced this week, the Chicago Mercantile Exchange Group (CME) will sell its Aurora, Illinois data center to global data center operator CyrusOne . The data center operations of the CME Group will remain at the facility under the terms of a 15-year leaseback deal entered into as part of the sale.
The CME group will be able to offer colocation services to its customers at the Aurora site and be able to expand the amount of space beyond what it currently operates. The data center will also remain the home of CME Globex, the electronic trading platform for the exchange.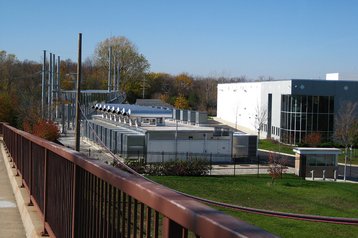 Expansion trail
With this acquisition, CyrusOne operates 33 data centers worldwide with more than 3.5 million sq ft (330,000 sq m) of rentable space. The serve over 900 customers; including many of the Fortune 20. The former CME data center adds another 428,000 sq ft to CyrusOne's portfolio, and is a recent design with high level security and infrastructure updates.
CME group chief financial officer John Pietrowicz gave a fairly common reason for this transaction; saying it allows the exchange to focus on its core business "running our exchanges, providing global risk management and offering a broad range of technology services." While also providing the exchange and its customers access to the full suite of services available through CyrusOne. On the CyrusOne side of the table, president and CEO Gary Wojtaszek pointed out that this would solidify CyrtusOne as a player in the financial services sector and expand its  ability to offer technology services to that market.
The agreement of sale, which has not yet closed, also spells out the different paths both companies will take in offering their unique services to each other's customers.