Microsoft has become the proud owner of a data center in the far West Side of San Antonio, Texas, formerly belonging to international energy conglomerate Chevron. 
According to local publication My San Antonio, the 202,000 sq ft (18,750 sq m) facility which will host the company's cloud service, Microsoft Azure, sits on a 24-acre site on 5300 Rogers Road, adjacent to a suburban estate and a Wells Fargo training center.
A mutually beneficial relationship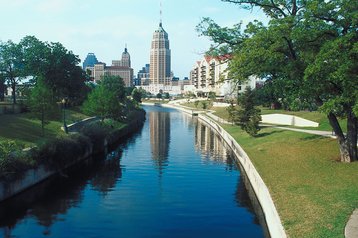 The company already operates three data center campuses in the area, two of which are located in Westover Hills, and the other two in the Texas Research Park. It is also building a fourth - $1bn, 1,000,000 sq ft (92,900 sq m) facility near the City of Garland, due to be completed in the early 2020s.The company also leases space in two of CyrusOne's San Antonio data centers. 
Microsoft was reportedly offered generous tax incentives by the state of Texas and the San Antonio council to build there, rather than elsewhere. 
The far West Side is known for its abundance of cheap and reliable power supplied by the public utility, CPS Energy, and the city gains approximately 30 percent of its annual budget by selling electricity to data center operators.
As for employment, the $1bn facility being built in the Texas Research Park will require around 150 people once it is operational.
The area is seen as a sensible location for data centers as it is one of the least prone to natural disasters in the country, and the most seismically stable.
Microsoft provisions at least one of its Texas data centers - the $550m, 477,000 sq ft facility built in 2007 and launched the following year - with recycled water from the San Antonio Water System (SAWS). The company also indirectly provisions the facility with wind power, having signed a 20-year power purchasing agreement with RES Americas to buy all the energy generated by a 55-turbine, 110MW wind farm in the Fort Worth area.
According to a survey published by global investment company CBRE, San Antonio is a high-activity, high availability area, which, despite seeing vacancy rates of other 15 percent in the first half of 2017, is expected to flourish into a prime location for data centers in the near future.