A chemical leak at one of Apple's data centers in Maiden, North Carolina has caused chaos and sent five people to the hospital.
According to USA Today, paramedics took the staff who complained of feeling sick and dizzy to Catawba Valley Medical Center, after a chlorine spillage was discovered in one of the buildings.
All five have since been discharged and are expected to return to work immediately.
Apple said the incident was probably caused by mishandling of a chemical used to clean the cooling systems.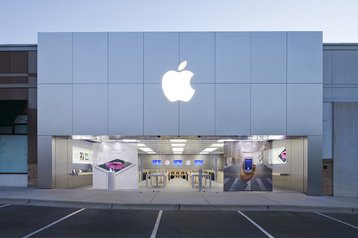 Bad times
The campus in North Carolina consists of two facilities that support the iCloud service. It is powered by 100 percent renewable energy, thanks to onsite biogas fuel cells from Bloom Energy and two 20-megawatt solar arrays, as well as direct clean-energy purchases.
The site is one of the Apple's largest, expected to cost the company a total of around $1 billion over a decade.
"The spill was quickly contained and poses no threat to anyone else at the facility," said the company in a statement.
Just last week, Apple's massive new data center in Mesa, Arizona - a facility it acquired through ill-fated partnership with sapphire glass manufacturer GT Advanced - caught fire, but the blaze was put out without any injuries.