Chaska City, Minnesota is set to get another data center after the council approved the final site plan for a Stream Data Centers site.
The data center will be Stream's second in Chaska, and span 52,000 square feet (4,830 sq m) set on a 5.45 acre lot.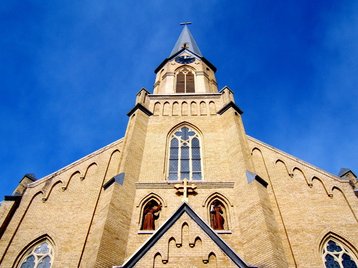 We built this city on data center roll outs
The Chaska Herald reports that the council also approved an 0.64 acre purchase agreement for a possible future expansion of around 51,000 sq ft (4,700 sq m) in exchange for a payment to the city of $10,000.
Located in the West Creek Corporate Center Second Addition, the data center is just one of many in the small city. Also on West Creek is a 250,000 sq ft United Health Group data center that began operations in 2012.
ViaWest operates a Chaska site with 70,000 sq ft of raised floor space, while Compass Data Centers has its eyes on the area.
In a September meeting discussing the new Stream project, the council outlined some of the incentives that they have adopted to attract data centers: "To help complete some of the pre work for this project, the Council did support a grant from the state for this project to move forward. That grant is currently being processed through the state and it does look like it will be awarded shortly.
"The second item is to put in place our tax abatement agreement for the project. Just as we did for the first project, as well as the United Health Group project, staff has proposed to offer similar tax abatement assistance for this project, which will help them write down some of the cost of actually developing and utilizing the property. This would be assistance consistent with every other data center project we have completed thus far."
Back in 2015, the council said in its annual report: "The City is also working with a third company for development of approximately a 100,000 square foot data center facility in this industrial park, which is slated to start construction in the fall of 2016. The City is actively recruiting other data centers to locate in the remaining vacant parcels in this area."