Swedish prefabricated data center specialist Flexenclosure has constructed Chad's first data center, a communications and colocation centre for Millicom subsidiary Tigo.
At a cost of $6 million, the 374 sq m facility, built in Sweden and shipped to Chad's capital N'Djamena, is designed to support an IT power load of 400kW.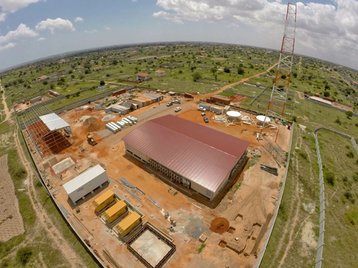 Hotting up
The building has the option to be doubled in capacity should demand require, and is protected by 24x7 CCTV and biometric access. The design also had to take into account that N'Djamena is one of the hottest cities in the world, with an average daily high temperature of around 40°C.
The expansion marks just the latest in a series of Flexenclosure prefabricated data centers in Africa, with the company opening data centers in Abidjan, Sierra Leone, Angola and Mozambique.
Last week, reports highlighted the continent's growth potential, with factors like more surplus power, more submarine cables, a growing population that is increasingly affluent, and stabilizing government regimes all leading to Africa having huge potential for data center expansion.