The Cloud Native Computing Foundation (CNCF) has launched the Certified Kubernetes Conformance Program – an attempt to ensure interoperability in the rapidly growing containerized application space.
Certified Kubernetes implementations are the only ones permitted to use the new Certified Kubernetes logo and the Kubernetes mark in combination with their product name.
CNCF is a non-profit organization that manages 14 open source projects focused on cutting-edge cloud technologies, like Kubernetes, Prometheus, fluentd, containerd and rkt. It has already certified 32 distributions and vendors, including some of the largest names in enterprise software.
Everybody play nice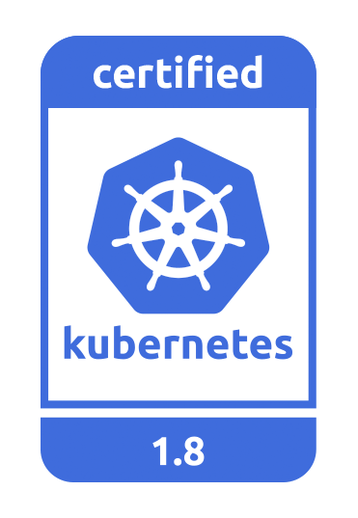 Certified Kubernetes program is meant to ensure consistency and portability across various software products based on the container framework that was originally developed at Google as 'Project Seven,' and contributed to open source in 2015.
CNCF uses an automated online test suite to establish whether a particular implementation of Kubernetes complies with interoperability requirements and can deliver all of the expected API functionality. The tests are available on GitHub, and there is no cost associated with certification.
"The new Certified Kubernetes Conformance Program gives enterprise organizations the confidence that workloads that run on any Certified Kubernetes Distribution or Platform will work correctly on any other version," explained Dan Kohn, executive director of CNCF.
"The interoperability that this program ensures is essential to Kubernetes meeting its promise of offering a single open source software stack supported by many vendors that can deploy on any public, private or hybrid cloud."
Some of the vendors that have already certified their products with CNCF include Canonical, CoreOS, Docker, Google, Huawei, IBM, Microsoft, Oracle, Red Hat and Suse.
"From the day Google first open-sourced Kubernetes, the goal has been to provide a highly portable cloud native platform for developers to quickly deploy services on premises, in public cloud, and in hybrid environments," said Eyal Manor, VP for Engineering at Google Cloud.
"The Certified Kubernetes Conformance Program is a way for vendors to prove they are offering pure Kubernetes, with continuous, seamless upgrades, giving users assurance that they can continue to benefit from the innovation and portability Kubernetes offers."