Security services firm netAura has been acquired by CenturyLink for an undisclosed amount. The purchase will add architecture review, risk assessment, and security information and event management (SIEM) platform assessment capabilities to CenturyLink's portfolio.
Since it was founded in 2011, netAura has worked with US government agencies and corporations on cybersecurity, analytics and vulnerability management.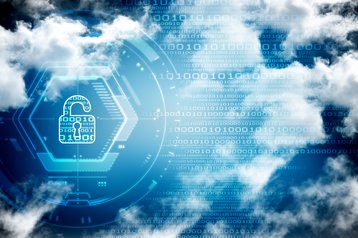 Branching out
CenturyLink is enjoying healthy growth in its global IT services business, and its new market development division currently focuses on consulting, application service development and management, quality assurance and testing, as well as remote infrastructure management. The division's president Girish Varma said, "This acquisition helps us continue to deliver comprehensive security architectures to existing and future customers."
The buyout builds upon CenturyLink's recent upgrade to its Managed Security Services Suite, designed to form the backbone for enterprise security architecture as a defense against cyberattacks.
The hosting and colocation company has also added 14MW of power across eight of its data centers and has earmarked another four for expansion later this year. CenturyLink said that in the last five years, it has completed 39 expansion projects and added 11 new data centers, offering approximately 2.62 million square feet of raised floor space in North America, Europe and Asia Pacific.
The moves appear to mark a turnaround from last November's announcement from CenturyLink's CEO Glen Post, who said he was considering selling the company's data centers. "We expect colocation will continue to be a service our customers will look to us for but we do not necessary believe we have to own the datacenter assets to be effective in the delivery of those services," he said at the time.