CenturyLink said that it plans a "several hundred million dollar investment" in an Edge compute network, starting with 100 initial locations across the US.
The facilities will be designed to serve their local locations within 5 milliseconds of latency.
Aiming for the Edge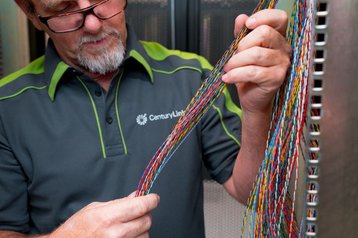 "Customers are increasingly coming to us for help with applications where latency, bandwidth and geography are critical considerations," Paul Savill, senior vice president of product management at CenturyLink, said.
"This investment creates the platform for CenturyLink to enable enterprises, hyperscalers, wireless carriers, and system integrators with the technology elements to drive years of innovation where workloads get placed closer to customers' digital interactions."
On an earnings call last week, CenturyLink CEO Jeff Storey said that the combination of the company's 450,000-global route miles of fiber and an Edge network is "a very powerful and differentiated service offering" for "retail, banking and really anyone that has a large number of dispersed service locations that need to process large amounts of data in real time."
He added: "There's increasing demand for computing capabilities at the edge of the network, and we believe we're uniquely positioned to capitalize on this market opportunity. In addition to our far-reaching fiber network, we operate a large number of Edge locations that are well suited to enable Edge computing. In the coming weeks, we expect to announce the details of our investments in our widely distributed and extremely well-connected Edge computing infrastructure."
The company said that businesses "will be able to complete the linkage from office location to market Edge compute aggregation to public cloud and data centers with redundant and dynamically consumable network."
The company currently connects to more than 2,200 public and private data centers and over 150,000 on-net, fiber-fed enterprise buildings. In 2017, however, the company spun off and sold its own data center business, which is now called Cyxtera.