CenturyLink has leased a hydro-electric powered data center in Washington State, built in a bomb-proof former command center for the US Titan missile defense program.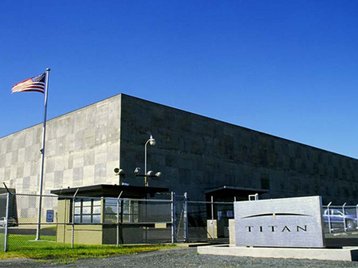 The Titan data center, in Moses Lake, Washington is owned by Server Farm Realty, and is "ideal for cloud and disaster recovery solutions", says CentryLink's release. Server Farm Realty's site adds some substance to that: until the late 1980s, the site was the control center for the Titan missile program, and was designed to withstand a 10 Megaton detonation a quarter of a mile away. The data center is built to Tier III, N+1 concurrently maintainable standards
Renewable energy
The site should also have low power costs and uses renewable power. Around 85 percent of its needs are supplied by hydro-electric power from the nearby Columbia River.
It also has a low power usage effectiveness (PUE) of 1.25, thanks to the high-desert climate which allows outside-air cooling.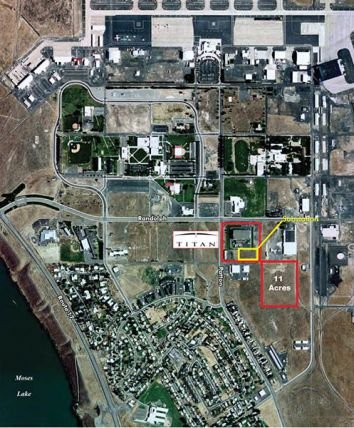 The data center starts with the ability to support 8MW of IT load and this can be ramped up to 30MW. Server Farm Realty has an 11 more acres next to the site, and says it can build another 250,000 sq ft facility with 40MW  of IT load.
"CenturyLink's new low-cost power data center services provide many benefits to our customers, including a highly resilient solution coupled with power costs and efficiency metrics that rank among the best in the industry, and the facility serves as an excellent disaster recovery location," said David Meredith, senior vice president, CenturyLink.
There are plenty of on-site data center and network services, with cloud and managed services offered through CenturyLink's global data center network. The site also has a low seismic rating (2B) making it good for West Coast disaster recovery offerings.
Analysts predict that these features could bring more data centers to the area: "Washington state is one of the geographies in which I see substantial potential for further growth as a data center hub," said Kelly Quinn, research manager with IDC. "Its potential stems from the area's abundance of natural, power-generating resources, and its relative immunity from natural disasters. The location should help enable CenturyLink's new data center to provide customers with the ability to achieve higher levels of density without incurring high power costs. It also may offer customers who are 'green' conscious the ability to work with a provider that can satisfy their data center needs with renewable energy sources."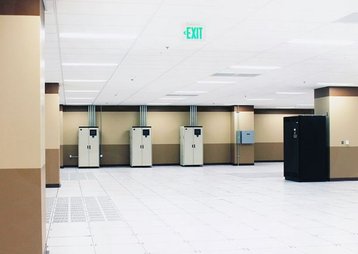 The launch of the central Washington data center comes shortly after CenturyLink announced the first deployment of Bloom Energy fuel cells to power a multi-tenant data center, located in southern California. CenturyLink also is the first company to pursue Management & Operations certification from the Uptime Institute at the global portfolio level.
CenturyLink recently switched on 500kW of Bloom Energy units at a California data center, using natrual gas to generate power.