Late last year, a private equity group led by BC Partners and Medina Capital Advisors agreed to buy CenturyLink's data centers and colocation business for $2.3 billion.
Now, the division has been renamed Cyxtera, and its first move is to protect itself from potential changes to US tax law.
Debt clocked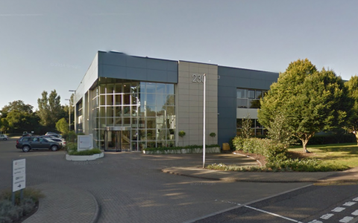 Cyxtera's acquisition has been funded in part by a $1.3bn leveraged loan, and, with the US government preparing to cut tax deductibility on interest payments, the loan has new provisions in case the changes come to pass.
The loan is made up of an $815m first-lien loan (the lender is the first to benefit from any liquidation of collateral, should the loan be in default and the property to be sold), a $310m second-lien term loan and a $150m revolving credit facility (credit that does not have a fixed number of payments).
Cyxtera has asked lenders to allow it to 'call' or repay its pricier second-lien loans at a lower price should the tax changes come into effect, Reuters reports.
Currently, the first-lien loan is being sold at 101 cents on the dollar, while its second-lien debt is being sold at 102 for the first year and 101 for the second year. But should the tax changes occur, Cyxtera is asking lenders for permission to buy back the second-lien loan at the price of 101 cents in the first year.
Should the tax deductibility loophole for interest payments be shut, it is expected that more companies will put similar provisions in, and decrease the likelihood of companies and private equity firms making use of expensive loans.