Managed hosting specialist CentriLogic has completed a second phase of upgrades to its data center in Lenoir, North Carolina. The company, which also provides cloud and colocation services, said a 4,000-sq ft (roughly 400 sq m) section of the facility has been enhanced to support its cloud and enterprise hosting business.
The upgraded space will be used by CentriLogic's bare-metal dedicated server division, Dacentec, which it acquired in a 2013 deal that included the Lenoir data center. Dacentec primarily serves small and medium-sized businesses, and investments for the division include 200 additional racks and capacity for 10,000 additional servers. The new space will also be used for CentriLogic's managed hosting clients and self-service cloud hosting.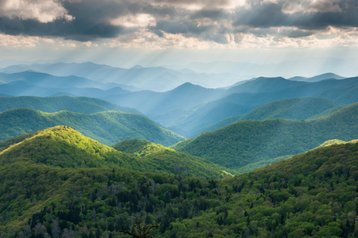 On the trail of the lonesome ISO 9001?
CentriLogic has spent nearly $4 million over the past year on upgrades for the 23,000-sq ft data center near the base of western Carolina's Blue Ridge Mountains. Phase one upgrades concluded in September of last year. Among the enhancements were doubling the site's critical power capacity; additional cooling capacity; physical security upgrades; and a 9,000-sq ft (roughly 900 sq m)  space expansion, which included a 5,000-sq ft (roughly 500 sq m) enterprise data hall for co-location and managed services.
The Lenoir facility – which opened in 2010 – also received technology upgrades to meet compliance requirements for SSAE 16 Type II, ISO 27001, and ISO 9001 certifications.
"Our Lenoir, North Carolina facility has been pivotal to the extended delivery capabilities of our managed services and cloud offerings worldwide, and the enhancements to the facility's infrastructure have been necessary to support growing demand from local and international customers," said Robert Offley, president and CEO of CentriLogic, in a press statement.
"With this latest upgrade," he added, "we can now deliver our entire suite of hosting services and solutions from the Lenoir facility."
Offley concluded by predicting his company would achieve overall customer growth of 30% through the end of this year.
CentriLogic said it has doubled the number of physical servers deployed at the Lenoir facility while increasing its local workforce by 40% since it acquired Dacentec in 2013. This year, the company added, its projecting an annualized revenue growth rate of 50% for the location.