Canadian managed hosting specialist CentriLogic has opened a new data center in Mississauga, a northern suburb of Toronto. The facility offers 7,000 square feet of white space and 1.5MW of available power.
"The Southern Ontario region has been pivotal to CentriLogic's growth since we began Canadian operations in 2009, and this facility enables us to further extend our capabilities to mid-to-large enterprises that require complex solutions delivered from world-class infrastructure," said Robert Offley, president and CEO of CentriLogic.
From Canada with love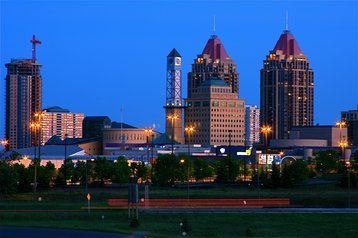 CentriLogic offers managed hosting, colocation and cloud services, as well as data center consultancy and infrastructure migration support.
Including the latest addition, the company now owns and operates 10 dedicated facilities throughout North America, Europe, and Asia, with a total footprint of over 140,000 square feet. Its customers include Valeant, Collins Barrow, Perfecto Mobile, and Professional Engineers of Ontario.
The new data center is located an hour's drive from Toronto, and is CentriLogic's fourth facility in the Greater Toronto Area. The 28,000 square foot building includes 7,000 square feet of data halls, as well as offices and disaster recovery space.
CentriLogic says the facility was designed to Tier 3+ standards with some Tier 4 attributes. It supports up to 20 kW load per rack, and promises PUE of between 1.1 and 1.3.
The company has been seeing high demand for managed hosting services, and plans to expand the site by another 10,000 square feet as early as next year.
"As we look to expand our presence nationwide, we are now able to immediately satisfy the increasing demand we are seeing from local and global enterprises for cloud, co-location, and managed services in Canada," said Offley.
Earlier this year, the company completed the second phase of its data center in Lenoir, North Carolina, adding 4,000 square feet.