Centerline Communications LLC has announced the strategic acquisition of Pearson Pelletier Telecom (PPT).
The move is expected to expand Centerline's operations in North America, with PPT based in Canada.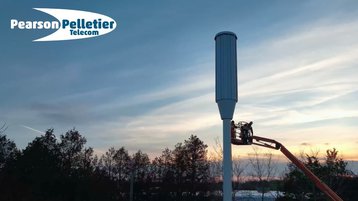 This is Centerline's sixth acquisition under the ownership of private equity firm Audax, with the deal anticipated to support increased demand for wireless services across the combined company's blue-chip customer base.
The Massachusetts-based telecommunications service provider specializes in critical infrastructure, fiber, and wireless networks, while PPT provides line and antenna services.
"The combination of Centerline and PPT brings together unparalleled capabilities in critical infrastructure design, build, and maintenance services," said Josh Delman, CEO of Centerline.
"Together, we are creating additional value for our employees, customers, and suppliers as we implement our primary business strategy to provide turnkey solutions for all critical infrastructure facilities and networks."
PPT provides services to major Canadian telecom companies, including Bell Mobility, Rogers Communications, Telus, and Videotron. The firm has typically served the Ontario and Quebec markets.
Centerline was founded in 2006 by current CEO Delman, and boasts clients including T-Mobile, Ericsson, Comcast, and American Tower.