The French Alternative Energies and Atomic Energy Commission (CEA) has launched a new supercomputer for its Military Applications Division (DAM).
The Atos-built EXA1 system has a computing power of 23.2 petaflops and a power consumption of 4.96MW. With 12,960 AMD processors (829,440 computer processor cores) it is the world's largest installed HPC system based on general-purpose CPUs.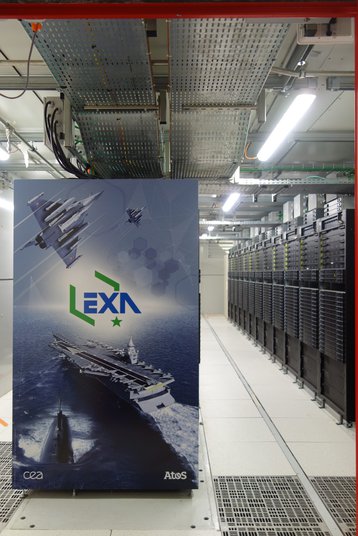 Based on Atos' BullSequana XH2000 architecture, EXA1 uses Direct Liquid Cooling with 'lukewarm' water to cool the system.
The new supercomputer will be used to help model nuclear weapons systems, and nuclear decay. It is the fourth Atos system used by CEA/DAM, and follows the installation of an Arm-based supercomputer at the Île-de-France CEA/DAM center, located at Bruyères-le-Châtel back in 2018.
"Developing such a high-level supercomputer is essential for some of the defense programs that we implement at the CEA/DAM," Vincenzo Salvetti, director of CEA/DAM.
"To reach this capacity, technological breakthroughs are needed – such as maintaining low levels of energy consumption, while ensuring that the huge volumes of data produced by increasingly precise simulations can be effectively processed.