Australian firm CDC Data Centres has announced plans to expand its Sydney campus with two new buildings.
CDC this week officially opened its new $1.5 billion data center campus at Eastern Creek in Sydney's west. It also announced the company will further expand the campus with an additional $1 billion investment.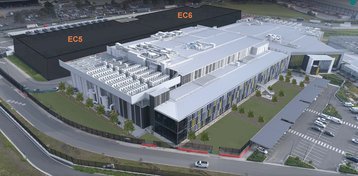 Construction of the Eastern Creek Campus began in 2018. EC1 offers 7MW, EC2 20MW, EC3 42MW, and EC4 54MW. The company plans to add two more buildings to the site totaling more than 100MW.
"Today is an important milestone for CDC in Australia. After investing more than $1 billion at Eastern Creek, in just four years we have created four world-class, purpose-built data centers featuring the highest technology, security, availability and sustainability standards for the industry," said CDC founder and CEO Greg Boorer. "The Eastern Creek Campus, our flagship in Australia, is an important part of this growth plan. Already the four data centers are delivering a combined capacity of 123MW, and we will start construction on two more on this site next year — to add another 108MW of capacity."
CDC currently operates 13 data centers across six campuses in Canberra, Sydney, and Auckland in New Zealand, with construction underway for a new CDC campus in Melbourne. The company plans to increase this to 20 data centers across seven campuses and expand into new geographies in 2023.
Earlier this month CDC completed a $1.8bn refinancing and $209m capital markets issuance. The company recently said it had acquired more land in New Zealand to expand its two recently-opened campuses in Auckland.
More in Construction & Site Selection