Real estate services and investment firm CBRE Group will acquire a 60 percent ownership interest in Turner & Townsend for £960 million ($1.3 billion) in cash.
UK-based Turner & Townsend is a real estate, infrastructure, and natural resources consultancy that provides program, project, and cost management services to multiple sectors including data centers. The company is not related to Turner Construction, a major data center builder.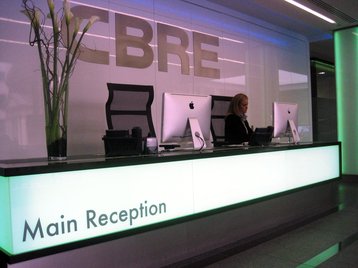 "This is a transformational transaction for our project management business in terms of both breadth and scale of capabilities," said Bob Sulentic, president and CEO of CBRE.
"We see sizable secular growth opportunities in project management, which are being propelled by rising public and private infrastructure investment and the drive to a low-carbon global economy. Turner & Townsend is by far the best firm to help us realize our ambitions for this business. It is an exceptionally well-run company with a first-rate brand, enviable client base and expertise that complements our capabilities."
As part of the deal, CBRE will also form a strategic partnership to expand Turner & Townsend's business in the Americas, including with data center contracts.
"The combined partnership of CBRE and Turner & Townsend will create the premier global provider of program, project, and cost management from day one. Turner & Townsend will continue to offer independent advice, solutions, and program level thinking across the Real Estate, Infrastructure, and Natural Resources sectors," said Vincent Clancy, chairman and chief executive officer of Turner & Townsend.
"Our global network means this applies everywhere in the world – we operate where our clients operate. The combination of unrivaled global footprint, sector expertise, commitment to investment, and an incredible team of people will make CBRE and Turner & Townsend the go-to firms in our industry."
The deal is expected to close by Q4 2021.